Meet the animals of Animal Wonders!!

We have a variety of species that are available for our programs. Here are just a few of the animals that may visit your facility.


Native to South America, wild Chinchillas are now endangered due to their extremely soft fur. Darwin is a Blue-tongued Skink, a large species native to Australia and surrounding islands.


Despite their "creepy" appearance & size, Rose-haired Tarantulas are one of the calmest species of all spiders. Snuggles is our Honduran Milksnake that makes many trips with us. Above photos taken by Diana Harrison, Platte City, MO.


The Ball Python, also known as the Royal Python, is a small python species native to the rain forests of west-central Africa. Aubrey is a domestic Budgerigar, most commonly known as "parakeets", are great for first time bird owners.


The Degu is a unique species of rodent found in South America. Oscar the Yellow-headed Amazon is one of our most popular animals.


Not all of the animals you will learn about with Animal Wonders are captives. This female Wood Duck and Scissor-tailed Flycatcher were two species observed during one our many nature hikes during animal camps. The bird counts are conducted at every camp with species data posted online for parents to view. We also observe other native wildlife, find tracks, and more outdoor adventures.


We depend on our programs & donations to help fund the care and housing for our animals, many of which are either rescues or surrenders. We are growing and taking in many new animals. If you would like to help support Animal Wonders, it would be greatly appreciated. We are always in need of caging material, lumber, crates, aquariums, straw, & newspapers.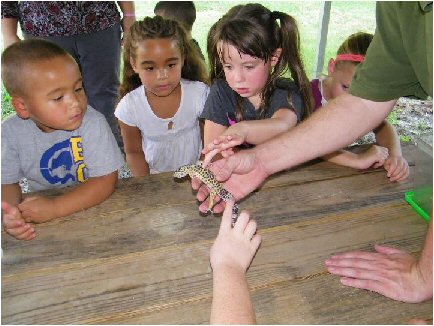 The Leopard Gecko is one of the most popular pet reptiles in the US. They are very easy to care for and one species that we recommend for pets. Nearly all Leopard Geckos are born in captivity, therefore not causing any reduction in wild populations or part of the illegal pet trade. Animal Wonders has several Leopard Geckos in different color variants that can be seen at our animal programs.
Please inquire on which species will be available for your program. We do not condone or endorse the private ownership of great apes, big cats and other large carnivores. They are dangerous, unpredictable, and will never be a part of Animal Wonders programs. All of our animals are safe when handled properly and non-venomous. Please view our about us page for brief review of our educator's experience. Please e-mail us if you have any questions or concerns about our live animal presentations. Animal Wonders is fully insured and licensed with the USDA and the state of Missouri. Our animals/facilities are inspected by the USDA, Missouri Department of Conservation and the Missouri Department of Agriculture. WE ARE NOT THE COMPANY THAT TAKES ORDERS FOR OR SELLS BABY EXOTIC ANIMALS!!!

The beauty and genius of a work of art may be reconceived, though its first material expression be destroyed; a vanished harmony may yet again inspire the composer, but when the last individual of a race of living things breathes no more, another heaven and another earth must pass before such a one can be again. - William Beebe, 1906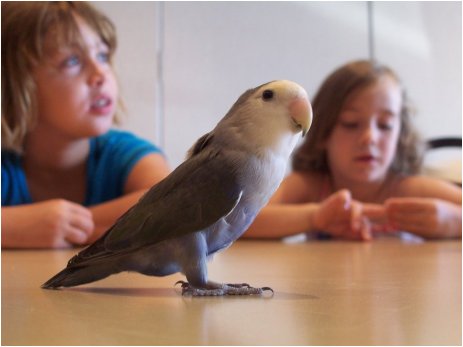 Animal Wonders, LLC © 2013
Animal Wonders
405 West 10th, Holden, MO 64040
816-807-4748
info@animalwonders.net


Animal Wonders | Promote Your Page Too